If you're given a project where you're client is a company that sells sand in deserts location. Crazy right? But there are a lot of the same scenario given to reliable marketing experts which they still make it to the top.
Now let's bring this crazy project to reality. On the way I operate there are a couple factors that I want to tacle before starting this marketing campaign.
First I'm going to talk to the company owner, (when I say talk it is not just a quick 15 mins conversation either a 3 to 5 hours of repeatedly ask question.) So it somewhere in the middle, LOL : )
Going back on track and stop fooling around the bushes because I know that you want to bounce on from this blog post. But hang on, here's the point here you don't want to sound like the way I sounded a while ago when talking to the the client. You need to be focus on your goal which is to get the information that you need from the owner. What information do you need? Here are some recommended info you need:
Company details
Mission and vision of the company
Product details
Previous data and effort
Sales report offline and online
Who are you competitors
Traffic Analysis
Daily budget for marketing
Collect available resources
Analyze the industry as well as competitors.
Alright after you collected the data from your client how would you map out you strategies with a low chance of getting some sales and everybody has access to the product that you're selling which is "sand"? It will be a headache but it can really make you think in a different perspective. Alright, let's start with the basic.
Know The Right Demographics
Hope this simple Infographic have delivered my message clearly to you. To make it more clear, learn how to use your product to find the right demographics for it. Also, don't waste time running around doing marketing efforts for UN-interested consumers.  You probably can think of something similar to this infographic after you've finish step one mentioned above. There are a lot of options to be able to get some sales selling your sands. You can organize an dirt boarding competition instead of show boarding.
On my latest post I've talk about equating stuffs to be able to solve some problems in some equation formula. What I mean is equating the internet spectrum to the "Desert". Hot, very crowded  and broad. So again in the third time. How to Market Sand in Deserts location?
Know the Right Experiment
Using A/B Testing in Webmaster tools allows you to optimize your website and to test whether your design sucks, or you're call to actions is not that compelling or your site is loading very slow and a lot more observations results that will improve your website's performance. Here are some tips on A/B Testing that you might want to read.
5 Mistakes You Should Avoid When A/B Testing Your Designs – Six Revisions
See on Scoop.it – SEO Specialist
"5 Mistakes You Should Avoid When A/B Testing Your Designs" http://t.co/RwtdRuPxfg (http://t.co/n1L9g0pG2v)
Al Gregorios's insight:
Here's a great tips about A/B Testing that would surely drive you to the right track.

Read these 6 Psychological Triggers that Win Sales and Influence Customers
See on Scoop.it – Online Influence Strategy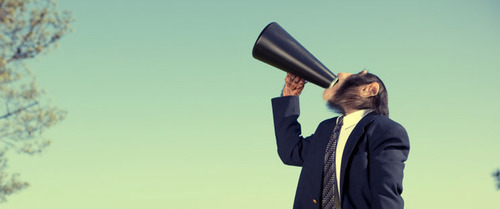 A blog about ecommerce marketing, running an online business and updates to Shopify's ecommerce community.
Ron Sela's insight:
6 Psychological Triggers that Win Sales and Influence Customers
See on www.shopify.com
Hope these tips and point of view will interest you. Also if you agree of disagree on anything mention in this blog post, feel free to write a comment below. I would answer your concern as soon as I can. PEACE!
Autor: Al Gregorios