Hear are  Interesting post in the SEO world that would interest my fellow SEO Specialist to read.
See on Scoop.it – SEO Specialist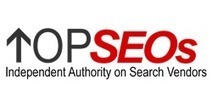 Ratings of Top Search Engine Optimization Consultants in Malaysia Declared by …
Al Gregorios's insight:
Being ambitious is not a bad thing hence I say someday I would be included in the TOP SEO Consultants in the Philippines. Now I'll start working hard for it.
See on www.prweb.com
See on Scoop.it – SEO Specialist

Three Awful Things That People Actually Think Are True about SEO
Search Engine Journal
It's not easy being an SEO. There's a ton of mythbusting that has to happen in order to coax your clients to success.
See on www.searchenginejournal.com